Liesel Christoe-Frazier, Ph.D.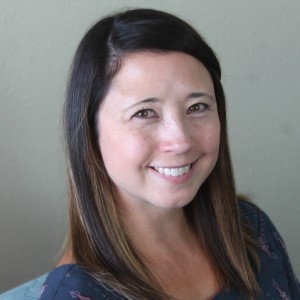 About Liesel
(she/her/hers)
Liesel is in our Central Oregon location.
I earned my doctorate in counseling psychology at the University of Northern Colorado. Prior to joining MindSights, I completed an APA-accredited pre-doctoral internship at the Pacific Psychology and Comprehensive Health Clinic in Portland, Oregon. My academic and clinical experience focused on psychological assessment, health psychology, integrated care, trauma and anxiety, and the role of mindfulness interventions in treatment.
During my training, I have provided psychotherapy and assessment services in outpatient programs, community mental health, primary care, and a private practice setting specializing in autism assessment and treatment. I have assessed for a broad range of concerns including mood and trauma-related disorders, cognitive/developmental delays, neurodevelopmental disorders, ADHD, eating disorders, learning disorders, and autism spectrum disorders.
My clinical interests are in working with children who exhibit symptoms of anxiety, and who have experienced trauma and loss. I am passionate about identifying individual strengths, and how they can be built upon to enhance a child's future. I approach my work with the goal of collaborating with the child's care team to promote overall wellbeing, with a focus on the relationship between physical and mental health.
Credentials
Licensed Psychologist
Oregon License 3005
Education
Bachelor of Science, Applied Developmental Psychology
Eastern Washington University
Cheney, Washington
Master of Arts, Counseling
Gonzaga University
Spokane, Washington
Doctor of Philosophy, Counseling Psychology
University of Northern Colorado
Greeley, Colorado
Affiliations
American Psychological Association